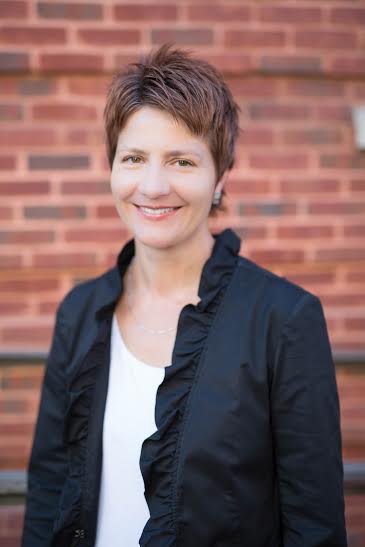 Meet Kamilla Miesak:

Kamilla Miesak is a seasoned real estate professional that proudly works by 'No nonsense, just results' policy. She holds 12 plus years of experience as a sales agent and for the last 20 years and counting calls Paulus Hook, Jersey City home. This gives Kamilla access to be completely immersed in the Hudson County market and an inside expert of Jersey City community and culture. She recalls the early 90s when the only high-rise building was the Portside Towers on Warren Street: "I could see Liberty Statue from my apartment on Morris Street back then – it's really exciting and somewhat unbelievable to see what this neighborhood has become over the past twenty years."
Kamilla hails from Warsaw, Poland and holds a BS in Information Systems from Pace University. Prior to real estate she was a consultant to a systems integration firm in New York City and an office manager for New Jersey's industry leader in granite and marble manufacturers. Real estate was a natural direction for Kamilla, where she saw her aptitude for technology and client services merge. "I want my clients to get the results they are seeking: both in terms of what they want to accomplish by either selling or purchasing real estate and then by having a great experience during the process".
Kamilla's specialty is working with sellers and marketing homes. She loves the opportunity to create marketing plans for different properties and then putting them in action. Each property is unique and so is the marketing plan. "We have a variety of great tools as Realtors and – depending on the property – I love to use them all: from professional photography to creative, high end print pieces, staging, signage, texting tools and right pricing – all of them create one property image that in the end allows the seller to net the max".
Kamilla specializes in properties located Downtown, the Heights, Journal Square, and Bayonne. She works with a variety of properties including: single and multifamily homes, condominiums, townhomes, smaller commercial spaces, and new construction. She is an ultimate professional and has been described by clients as a"…hands on agent who knows her stuff and knows how to close the deal. She definitely goes the extra mile to help the buyer and the seller close the sale. You will not be disappointed with Kamilla Miesak." If you like the individualized approach to marketing your piece of real estate, reach out to her today!